Willie Nelson Can't Smoke Weed Anymore, Moving Snoop Dogg to The Number 1 Spot
According to Snoop Dogg, Willie Nelson is the only person to ever out smoke him.
"By the way, Willie Nelson is the only person to ever out smoke me. I had to hit the timeout button," Snoop said during a Jimmy Kimmel appearance.
No there's nobody who can out smoke Snoop because Willie Nelson is no longer doing that
"I have abused my lungs quite a bit in the past, so breathing is a little more difficult these days and I have to be careful," Nelson, 86, told KSAT in San Antonio. "I started smoking cedar bark, went from that to cigarettes to whatever and that almost killed me. I don't smoke anymore -- take better care of myself."
Notice he didn't say anything about edibles. So maybe he and Snoop need to square up with some gummies.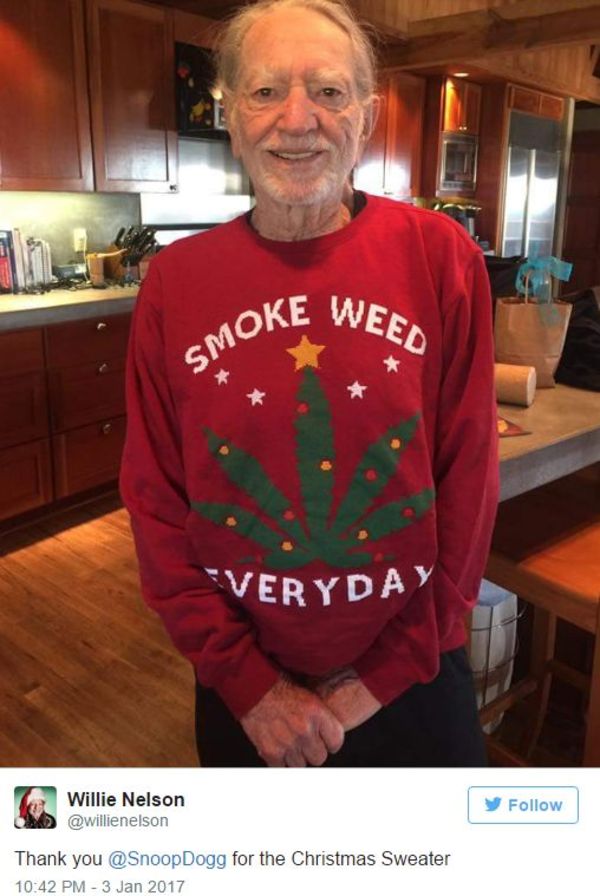 LPACA & Brenda Eden – My Way
LPACA and Brenda Eden make a welcome return to Absent Mind this week with another shimmering dose of lo-fi soul. They previously dropped 'Fantasy' through the label and follow it up with another dreamy slice of electronica that showcases the best of both artists.
Hitting a silky vibe where the melody can undulate with ease, Brenda Eden's vocals are again the perfect match for LPACA's refined production. This is the ideal winter warmer.
Get yourself lost in 'My Way' below.