PUMA Basketball has reportedly reached a multi-year sneaker deal with Miami Heat forward Derrick Jones Jr., following his controversial victory over Aaron Gordon in the 2020 Slam Dunk Contest. According to ESPN's Nick DePaula, the two sides have been hammering out the details on an endorsement contract for several months but his victory in Chicago seems to have sealed the deal.
Jones, who turned 23 yeard old on the day of the Dunk Contest, has swapped between Nike and PUMA sneakers throughout the season thus far, but he pulled out a colorful Puma Clyde Hardwood to match with his "Vice Nights" uniform during All Star Saturday night. Now, with his PUMA officially locked up, the high-flying forward is setting his sights on the 2021 Dunk Contest
"As a kid, I told my father I was going to win one, and I got it," he said, according to ESPN. "So I'm going to go get another one next year."
Jones is averaging 8.7 points and 4.2 rebounds per game in 40 appearances this season.
Jonathan Daniel/Getty Images
J. Cole, PUMA Announce Official Partnership, Unveil New Shoe

PUMA and J. Cole reveal multi-year partnership with a short film and TV commercial that was concepted and co-directed by Cole himself.

J. Cole and PUMA have officially announced a multi-year partnership just as the brand prepares to launch it's newest basketball sneaker – the PUMA Sky Dreamer. In celebration of the partnership, PUMA and J. Cole released a short film and TV commercial that was concepted and co-directed by Cole himself.
The commercial, a joint PUMA x Dreamville production, will air during Sunday's NBA All-Star game on TNT but you can catch an early look the video embedded below.
According to PUMA, The Sky Dreamer is the first of many basketball products that Cole will be involved in before dropping his own Dreamer footwear and apparel coming later this year with PUMA.
"Our partnership with Cole is deep-rooted," said Adam Petrick, Global Director of Brand & Marketing at PUMA. "Cole's involved in product creation, marketing campaigns and cultural guidance. He is going to be a key player in many of the things we do at PUMA moving forward and we're excited to work with him not only on a product level but even more importantly as one of our athletes. Cole sits at the intersection of music and sport and represents everything that PUMA stands for as a brand."
The Sky Dreamer colorway will be available in-stores and online PUMA.com starting Thursday, February 13th, followed by the "Sky Modern" iteration on Saturday, February 15th. Both will retail for $130. Check out the official images below.
PUMA
PUMA
PUMA
PUMA
PUMA
PUMA
PUMA
Puma Sneaker Collabs With Def Jam & Public Enemy Revealed

PUMA reveals new sneaker collabs celebrating Def Jam's 35th anniversary and 30 years since Public Enemy's "Fear of a Black Planet."

PUMA and Def Jam have teamed up for a second sneaker collection, coming on the heels of the collaborative PUMA Clyde Court that debuted in the Summer of 2019. Furthermore, PUMA has announced a partnership with Public Enemy, celebrating 30 years since the release of their iconic album "Fear of a Black Planet."
PUMA x Def Jam
Both of the collaborative collections will focus on the classic low-top Clyde as well as the relaunched Sky LX. The history of both sneakers further ties into Def Jam's decades-long work in the music industry, where the label's ground-breaking artists were known to rock PUMA on stage and in the booth. The PUMA x Def Jam Sky LX ($140) and PUMA x Def Jam Clyde ($90) is slated to arrive in-stores and online at PUMA.com starting this Friday, February 14.
The PUMA x Public Enemy collection features Chuck D's famous "Fight the Power" verse on the side of the PUMA x Public Enemy Sky LX ($140) while the PUMA x Public Enemy Clyde ($90) has the "Fear of a Black Planet" boldly stamped on the outsole. Both will be available this Spring, though a specific release date has not yet been announced.
Check out all four sneakers below.
PUMA x Def Jam
PUMA x Def Jam
PUMA x Def Jam
PUMA x Def Jam

PUMA x Def Jam
PUMA x Def Jam
PUMA x Public Enemy
PUMA x Public Enemy
PUMA x Public Enemy
PUMA x Public Enemy
PUMA x Public Enemy
PUMA x Public Enemy
Lakers' Kyle Kuzma Launches New Sneaker With Puma: The Puma Sky

PUMA set to launch their new "Sky" line this week.

Los Angeles Lakers forward Kyle Kuzma inked a multi-year deal with PUMA Basketball prior to the start of the 2019-20 season, as he became the one of the new faces of the revived brand. This week, Kuzma will reportedly help Puma usher in their latest and greatest basketball sneaker – the Puma Sky.
According to PUMA, the kicks will initially launch in two colorways, including an all-over white and cream "Sky Dreamer" option and a white & navy "Sky Modern" design. Both kicks are equipped with PUMA Hoops tech, including the brand's signature ProFoam cushioning and high-abrasion grip for peak stability.
The new on-court silhouette, a relaunch from the original style worn in the '80s, is a much different look than the low-top Puma Clyde Hardwood that the brand's ambassadors have been repping on the court this season. The mid-top design features a combination of mesh, leather and suede, highlighted by an ankle strap and a thick, padded ankle collar akin to the Ralph Sampson model of old.
The Sky Dreamer colorway will be available in-stores and online PUMA.com starting Thursday, February 13th, followed by the "Sky Modern" iteration on Saturday, February 15th. Both will retail for $130. Check out the official images below.
PUMA
PUMA
PUMA
PUMA
ZaZa Meets Lauren London, Dances With DaniLeigh At PUMA Women's Conference

The ZaZa takeover continues.

She's a little ball of sass and her attitude has made her become one of the music industry's leading social media influencers. ZaZa became a viral sensation after Instagram clips of her dancing to popular rap songs circulated online. In less than a year, the four-year-old has amassed 1.6 million Instagram followers and released two rap singles: "What I Do?" and "That's a No-No."

Image Via HNHH
ZaZa isn't out of kindergarten and she's a pint-sized celebrity with a bank account that would make the average person green with envy. Her parents are making sure her moment in the spotlight lasts as long as possible, and it looks as if they're on the right track to keep her rubbing elbows with the rich and famous for many years to come.
The tiny rapper shared a video on Instagram that shows her running around PUMA's Women's Conference, and by the looks of things, ZaZa stole the show. She was able to meet up with Lauren London who was impressed by ZaZa's sassy ways and the little girl even danced alongside DaniLeigh. ZaZa had a great time capturing the attention of everyone who she interacted with, so check out her clip below and watch her enjoy herself while meeting a few famous figures. When you're finished with that, watch our episode of This or That? with ZaZa, as well.
Lauren London, YG, J. Stone, & PacMan Da GunMan Pose For "#HussleAndMotivate" Campaign

The Marathon Continues.

Since news of Nipsey Hussle's tragic death surfaced on March 31, 2019, there have been plenty of people who have come forward to claim close relationships with the rapper. People shared their encounters with the slain emcee and others even tattooed Nipsey's face on their bodies. "Nipsey Blue" became a worldwide phenomenon as the public embraced the color that is used on cars, hair dye, and nail polish. The love for Nipsey Hussle was evident, but in a new series of photos, Lauren London shows that she's continuing his legacy with a core crew, including his All Money In team.
In the caption of her photos, Lauren only writes the hashtag "#HussleAndMotivate" as she stands as the First Lady of Nipsey's legacy. She's surrounded by four others including YG, Killa Twan, PacMan Da GunMan, and J. Stone, the latter of whom recently called out those showing "fake love" to the late rapper. Everyone in the pictures is suited up in The Marathon Clothing tracksuits by PUMA, and in one solo flick, Lauren shows off her TMC sweatshirt with a motivational statement.
"We (The Marathon Clothing) honor the endurance and unwavering faith of those that never quit," the shirt reads. "Our products represent their testimony. Life is a marathon." Check out a few more images of the "#HussleAndMotivate" 'Gram campaign, and make sure to press play to watch the music video for Nipsey's single, "Hussle And Motivate" below.
Gunna Stars In The New PUMA RS-X3 Super Campaign

Gunna kicks it with PUMA for the sneaker imprint's latest release in the RS line.

PUMA will soon be dropping the latest sneaker in the brand's signature RS line, and the German sportswear imprint is linking with one of Hip-Hop's heavyweight players Gunna to help rollout the silhouette.
Image Publicist
Deemed the RS-X³ Super, PUMA's new shoe comes in a handful of vibrant colorways and continues the on-trend "dad shoe" wave that became a staple in the sneaker world last year. The design is inspired by the '80s, retro video games in specific, and comes in unisex color options that are sure to keep the fellas and ladies alike pleased. Key specs include a multi-material construction on the upper, with mesh and leather overlays blending together with clean cohesion, and the signature PU cushioning in the midsole for lightweight touch of comfort. While Gunna has been rocking with the brand for a while now — you might've even spotted his custom PUMAs while sitting court side at the Hawks game last month — this marks hist first official campaign with the brand. Congrats on the new kick game, fam!
Check for the new PUMA RS-X³ Super to arrive beginning February 1 for $110 USD over at PUMA.com, PUMA stores and select retailer locations. Peep Gunna flexing in the official campaign lookbook below:
Image Publicist
Image Publicist
Image Publicist
Image Publicist
Image Publicist
Image Publicist
Nike, Adidas, & Puma Headline Black Friday With Insane Sneaker Savings

Some shoes can be bought for as low as $40 USD.

Black Friday is in just a couple of days but most brands are already taking full advantage of the occasion to bring consumers some amazing sales. If you're a sneakerhead, Black Friday can be a momentous occasion as it's an opportunity to cop some of the shoes you missed out on, at a reduced price. Some of the culture's biggest brands like Adidas, Nike, and Puma are well aware of the desire to scoop up as many shoes as possible so you can be sure they've all come through with some pretty incredible sales.
To mark this occasion, we have compiled a list of some dope Black Friday deals from some of your favorite brands. There is something for everyone here and the prices may actually surprise you quite a bit.
---
Nike
Nike has a couple of great sales going on right now and most of them are offering you up to 20% off. For instance, Nike is giving 20% off on sale models as long as you use the code "WINSTREAK" at checkout. There are some pretty dope models here including the popular Nike Air Max 270 React and Nike Air Max 200. There are plenty of colorways to choose from here and shoes can be had for lower than $100 USD which is a huge steal. To check out on-sale models, visit the link right here.
From there, Nike is also offering 20% off on select full-price models including the Nike VaporMax 2019, Nike React Element 55, and Nike Air Max 720. The Element 55 is being listed at just under $80 USD which is an incredible price considering they retail for $130 USD. There is something for everyone in this sale so be sure to check it out.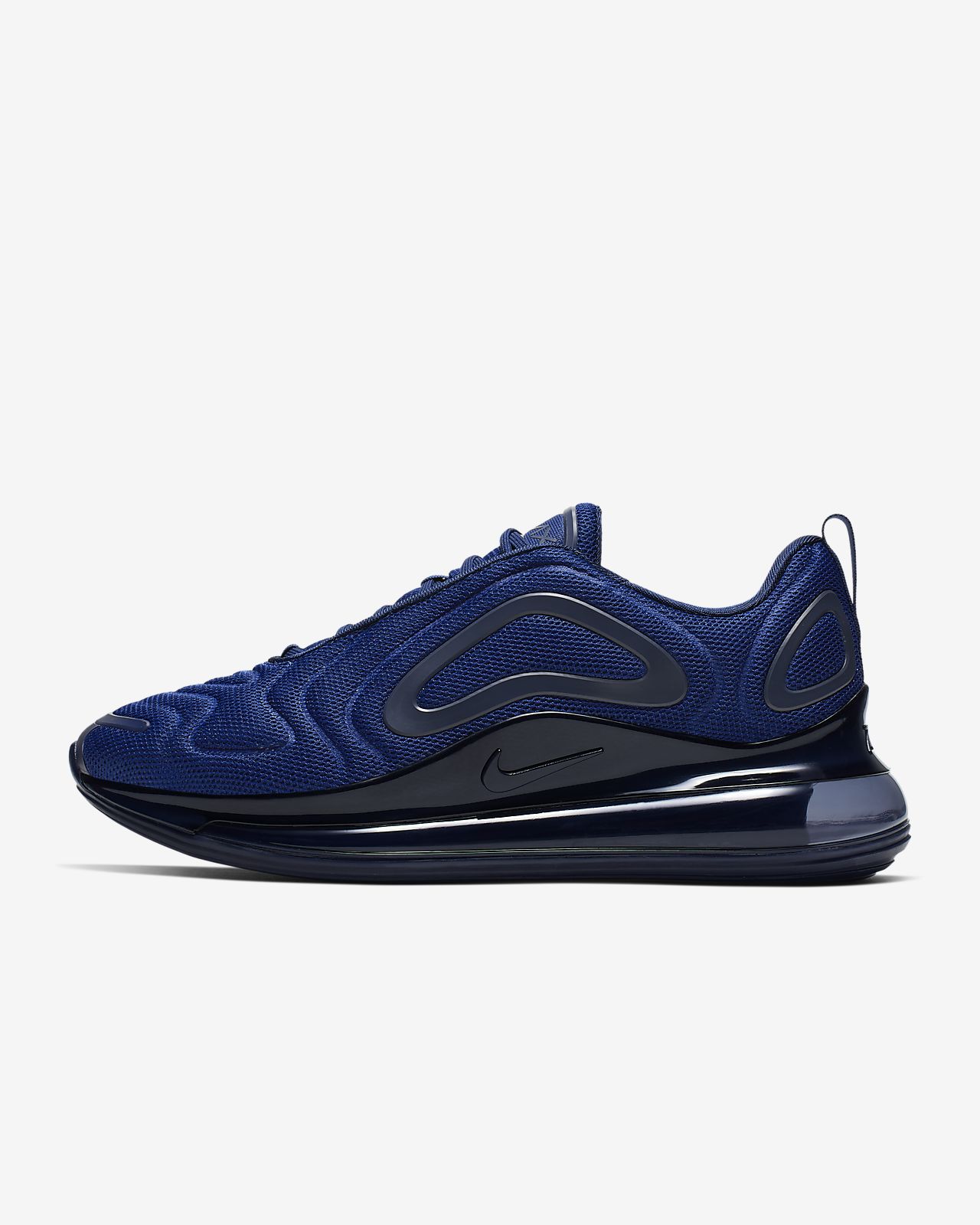 Image Nike
---
Adidas
Adidas has come through with some pretty dope sales this year. If you follow this link, you can check out a wide variety of shoes that are currently going for up to 50% off. There are some dope models and colorways here so if you've been meaning to get your Adidas collection right, this sale could be exactly what the doctor ordered.
Two of the best deals here come in the form of the Adidas Stan Smith (Premium Leather) and Adidas Continental 80. The Stan Smith is currently going for $80 which is a steal for such a classic silhouette. Meanwhile, the Continental 80 is selling for a whopping $40 USD which makes it one of the least expensive sneakers in the promotion.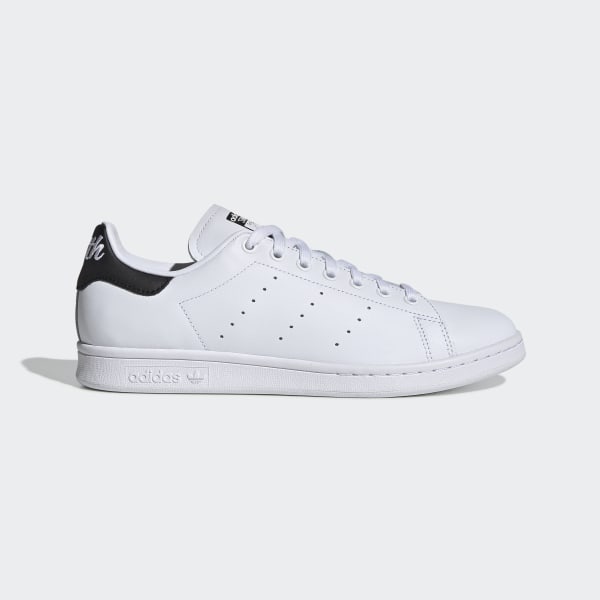 Image Adidas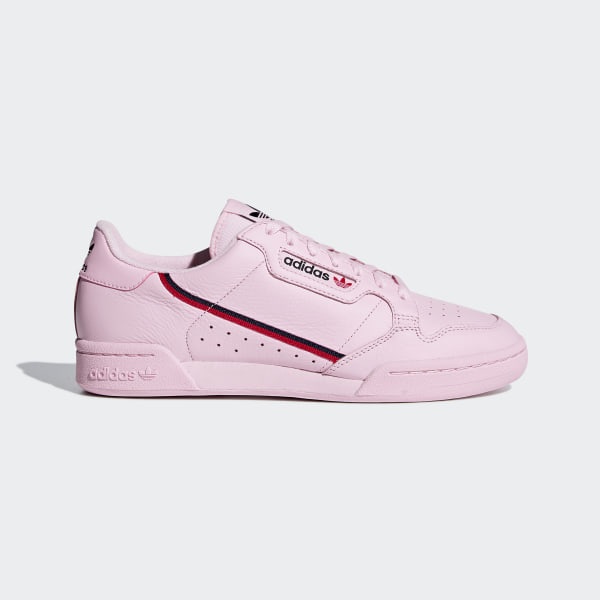 Image Adidas
---
Puma
Puma has come through with some pretty dope sales of their own and there is quite a bit of heat to be had here. There are two separate sales going on here and if you're a fan of Puma's basketball range, then you are in luck. Various colorways of the Puma Uproar Spectra Basketball shoe are currently going for 50% off. The shoe is normally $130 USD but now, they are going for $65 USD which is an incredible price, especially if you're a hooper in need of some on-court heat.
The brand is also offering 30% off on select models if you use the code "BLKFRIYAY." It may take you a bit of time to find a model that the sale applies to but one of our favorites is this white, purple, and green colorway of the Puma RS-X. This chunky dad shoe retails for $110 USD but can be had for a respectable $77 USD. This is one of the best new Puma silhouettes on the market so if you want to make a bold statement, we suggest you pick these up.
Image Puma

Image Puma
Let us know in the comments below what you plan on copping for Black Friday.
Megan Thee Stallion Is The Face Of New Puma Campaign
Anotha one.
At the beginning of the month, it was revealed that Megan Thee Stallion landed her first-ever fashion campaign for Coach. The rising artist appearing in the luxury brand's holiday ads marked a major milestone for her. But if there's anything we've learned in 2019, it's that each milestone for Meg has been shortly followed by another.
We now have reason to pop the champagne again because the Houston Hottie is also starring in a campaign for PUMA. She has been selected to showcase the brand's recently launched CALI Sport sneaker - a simple silhouette with some height to them. The women's shoe, whose design is derived from the classic PUMA California, comes in two colourways: one features neutral tones and muted pink, while the other is black with accents of mint green, navy and orange. If you're trying to get fresh like Meg, you can cop a pair for $90 USD.
News of Meg's PUMA deal also comes the same week as the announcement that she has been included in TIME's 100 Next list. This inaugural list celebrates "100 rising stars who are shaping the future of business, politics, entertainment and more." Along with Megan, Lil Nas X, Billie Eilish, Awkwafina, Camila Cabello were bestowed with this title.
Sonic The Hedgehog x Puma Sneaker Collab Coming Soon: Release Info

Sonic x Puma RS-X3 slated to launch November 21.

Puma has some more Sonic The Hedgehog sneakers and gear in the works, following the Sonic-inspired PUMA RS-0 collabs that launched back in 2018. This time around, the Puma RS-X3 serves as the silhouette.
The special edition sneakers feature a predominately black color scheme highlighted by dashes of red and blue mixed in throughout the leather and mesh construction. Video game inspired detailing, such as a golden ring counter and Sonic's remaining lives, can be found on the midsole while the insoles sport an all-over checkered graphic.
PUMA
In addition to the Puma RS-X3, the forthcoming Sonic The Hedgehog capsule collection will include a matching t-shirt, hoodie and beanie, as well as a crossbody bag.
The Sonic The Hedgehog x Puma RS-X3, priced at $120, will initially launch by itself on November 21, followed by a wider drop with the other gear and accessories on February 7, in celebration of the film's release.
Check out the full collection below.
Puma
Puma
Puma
Puma
Puma
Puma
Puma
Puma
Puma